4 day 3 Night Branson Vacation for only $99
DESTINATION:
Branson, MO
From:
$99
/ Package
Resort Preview Rate

During your vacation, you'll discover the benefits of vacation ownership and enjoy a preview of the resort.
4 Days 3 Nights
Save
$260
Spacious and luxurious accomodations - sleeps 4
Close to shows, attractions, shopping, lakes and Silver Dollar CIty
Additional Nights or Tickets Available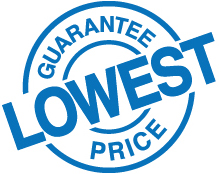 Thanks to our LOWEST Price Guarantee, you can book with confidence. We are confident you won't find a better deal anywhere else within 30 days of your purchase. If you find the same product anywhere else for less, let us know and we'll match the price and credit the amount of the difference.
Discover The Ozarks
Branson is an Ozark town in southwest Missouri known as a family vacation destination. Its 76 Country Boulevard is famously lined with theaters, which once hosted mostly country music performers but today present diverse entertainment. Also along the strip are the Marvel Cave, the Wild West-style Dolly Parton's Dixie Stampede Dinner Attraction and Silver Dollar City, an 1800s-themed amusement park with live music.
The town's main strip is also home to the Titanic Museum, with a half-scale replica of the infamous luxury liner, and Inspiration Tower, an observation area with views of the surrounding countryside. Along the Lake Taneycomo waterfront is Branson Landing, a pedestrian-friendly restaurant and shopping complex, and Downtown's 1905 train depot, base of the Branson Scenic Railway. Highlights outside town include Table Rock State Park, overlooking the popular fishing, swimming and boating destination Table Rock Lake, and Dogwood Canyon Nature Park, a 2,200-acre wilderness area with hiking trails.
Best Things To Do in Branson
Branson's top to-dos could best be described as family-friendly with a country western bent. Think Disney World meets Nashville. There's Silver Dollar City, which attracts kids with its thrilling rides and keeps parents happy with its "good, clean fun" atmosphere. There are also ample educational opportunities, from the history of the "unsinkable" ship at the Titanic Museum to animal and environmental science lessons at the Shepherd of the Hills Fish Hatchery. What's more, Table Rock Lake affords a picturesque place for swimming and boating, while an array of performance venues like the Sight & Sound Theatres will entertain the whole family with singing, dancing and music.  How we rank Things to Do.
#1 Table Rock Lake
Table Rock Lake covers more than 50,000 acres, with nearly 800 miles of shoreline, in southwestern Missouri. Visitors enjoy the natural diversions of swimming, boating, fishing and even scuba diving at the lake, especially since they're so different than the rest of Branson's activities.
Recent travelers, which ranged from avid fishermen to families with young children, said Table Rock Lake is clean, peaceful and altogether lovely. The fishing, swimming and sunset cruises earn particular high praise among travelers.
To take a dip, there are several popular areas, including Moonshine Beach, which is near the Dewey Short Visitor Center Recreation Area, and Cape Fair, which is located just off Route 76. Keep in mind that in some parts of the lake, swimming is forbidden, especially in boating areas near the marinas. To rent equipment for fishing, boating or scuba diving, you can head to the lake's State Park Marina or Indian Point Marina. You can also take a two-hour cruise around the lake on the Showboat Branson Belle. For more information on Table Rock Lake, visit Branson's tourism website.
#2 Sight & Sound Theatres
The 2,000-seat Sight & Sound Theatres – with locations both in Branson and Lancaster, Pennsylvania – is one of the top things to do in Branson. The theater has been called the "Christian Broadway" since it stages shows with Biblical themes. Some of the recent musicals include "Jonah," "Miracle of Christmas" and "Ruth." Billing itself as family-friendly, Branson's Sight & Sound outpost even has a glass-encased family room, which allows parents to care for young children and watch the performance on a TV without serving as a distraction to the audience.
But it's not just families that enjoyed the choreography and elaborately costumed performances. Reviewers of all ages consistently described the shows as "amazing," praising the high level of talent, as well as the special effects and overall atmosphere. Thanks to the stadium-style seating, many visitors said there's not a bad seat in the house (though some recommended booking a seat in the back half of the theater in the center section for the best view).
Sight & Sound is located off the Shepherd of the Hills Expressway, less than 10 miles east of Silver Dollar City. The theater welcomes families with kids of all ages, though it says the shows are ideal for kids ages 3 and older. Because shows tend to sell out quickly, Sight & Sound recommends guests book their tickets months in advance to ensure seats. Tickets vary in price from $19 to $45, depending on age. For more information, visit Sight & Sound Theatres.
#3 Branson Landing
Branson Landing is an outdoor shopping, dining and entertainment center located along a 1.5-mile stretch of Lake Taneycomo. Along with shops and restaurants, the area also boasts a lakeside boardwalk and a series of water fountains set to lights, fire and music (the feature was designed by the same company responsible for the fountains at the Bellagio in Las Vegas).
Recent travelers enjoyed shopping at the more than 100 storefronts in the center, as well as eating at its restaurants, including Cantina Laredo and White River Fish House. More adventurous visitors highly recommended Parakeet Pete's Waterfront Zipline, which allows visitors to zip line across the lake.
Branson Landing is adjacent to the Branson Convention Center and the Branson Scenic Railway. Regular hours of operation are from 10 a.m. to 9 p.m., but closing times vary by the season and day. Although it's free to window shop and stroll along the boardwalk, eating out, shopping and participating in activities will cost you. Depending on where you leave your car, you may also have to pay for parking. For more information, visit Branson Landing.
#4 College of the Ozarks
A college visit might not usually be on a traveler's must-do list, but the College of the Ozarks is unique. Nicknamed "Hard Work U," this college allows students to graduate debt-free if they work campus jobs while they attend. In addition to being an innovative educational institution, the campus also offers travelers a handful of interesting attractions, including the Ralph Foster Museum, which tells the history of the Ozarks, and Edwards Mill, which grinds whole-grain flour and meal that visitors can purchase.
Travelers highly recommend visitors try a meal at either Dobyns Dining Hall or the Keeter Center, saying that the food was delicious and the student employees were kind and professional. The homemade ice cream, made from the fresh milk at the on-campus W. Alton Jones Dairy, is another big hit among recent visitors.
The College of the Ozarks is located about 4 miles south of town. Visitors can find ample parking on campus. You can take yourself on a self-guided tour of the campus anytime. For more information on the College of the Ozarks and guided tours, visit the website.
#5 The Shepherd of the Hills Fish Hatchery
The Shepherd of the Hills Fish Hatchery is a trout-rearing facility operated by the Missouri Department of Conservation. Travelers can tour the hatchery, which produces between 350,000 to 400,000 pounds of rainbow and brown trout annually. Fishing is also permitted. Visitors can also take a hike on one of four trails, pack a picnic to enjoy at the picnic tables and pavilions, and take a peek at the hatchery's nature center.
Families traveling with kids said they enjoyed feeding the fish, but they suggested future visitors bring quarters to pay for the fish food and a cup to collect the fish food. Others highly recommended making time to view the video in the visitors center and speak to the friendly and knowledgeable docents.
Located right next to Table Rock Lake – and just south of Table Rock Dam – the Shepherd of the Hills Fish Hatchery is free to enjoy. It's open every day from 9 a.m. to 5 p.m., September through June; from Memorial Day to Labor Day it closes at 6 p.m. For more information on the Shepherd of the Hills Fish Hatchery, visit the website.
#6 Silver Dollar City
Silver Dollar City is a unique theme park in that it contains both thrilling rides and entertainment, and it embraces a down-home, late 19th-century vibe. Even while guests scream their heads off on the newest ride, they'll still feel like they've been transported to the 1880s. Attractions like the Frisco Silver Dollar Line Steam Train, which travels through Ozarks country, and the signature Fire in the Hole roller coaster, which mimics a coal mine caught ablaze, help foster the old-time feeling. A range of shops that carry homemade candies and handwoven rugs, among other eats and wares, also lend themselves to the homespun theme. Along with its rides and shops, Silver Dollar City is known for its shows, which range from bluegrass pickers and storytellers to gospel performers and musicals.
Although Silver Dollar City is family-friendly, some say that the park is best for kids who are 36 inches or taller since there's a height requirement for most rides. Recent travelers also mentioned the hills inside the park, recommending that future visitors be prepared to walk. Some also warned that the dining options could stand to improve. If you don't want to purchase snacks in the park, pack your own; Silver Dollar City allows visitors to bring in food and nonalcoholic beverages.
Silver Dollar City is located less than 10 miles west of Sight & Sound Theatres. It's open from mid-March to December. One-day general admission costs $61 for adults (ages 12 to 61), $50 for children (ages 4 to 11) and $59 for seniors (62 and older). Visitors can also buy discounted combination tickets to some of the city's other best things to do, such as White Water Branson. There are special events and festivals throughout the year, including the popular An Old Time Christmas and Country Music Weekend. Summertime and Saturdays in November and December are some of Silver Dollar City's busiest times, so travelers should plan accordingly. For more information, visit Silver Dollar City.
#7 Titanic Museum
When visitors enter the Titanic Museum, which is built to look like the actual ship, they're given a boarding pass with a real Titanic passenger's name on it. At the end of the self-guided tour – which winds through a recreated grand staircase and past more than 400 artifacts preserved from the sunken vessel – visitors see if the passenger on their ticket survived the infamous sinking.
Recent visitors said the experience, though a bit pricey, was mostly worth the hefty admission fee. Parents, in particular, said their kids enjoyed the various interactive experiences. Museumgoers can touch a real iceberg, plunge their hands into 28-degree water (the temperature of the ocean on that fateful night) and try to stand on the sloping decks, which mimic the incline of the ship as it was sinking.
The Titanic Museum sits about 5 miles southeast of Silver Dollar City. General admission costs $28, but there are discounted tickets for kids and families. You can also save a few bucks on adult tickets by purchasing them in advance online. The museum usually opens at 9 or 10 a.m., but closing hours vary, so travelers should check the detailed calendar on the website before making plans.
#8 White Water Branson
Visitors to White Water Branson, Silver Dollar City's sister attraction, will get the opportunity to splash in 2 million gallons of water. Along with a lazy river and a speed slide, White Water Branson also contains a 500,000-gallon wave pool.
Most travelers say the water park afforded a great time, while others said that while staff members were friendly, the park's attractions were average when compared to other water parks. To avoid wait times, reviewers recommend arriving at the park when it opens in the morning.
Located just 6 miles east of Silver Dollar City, White Water Branson is just off Route 76, which is also known as Country Boulevard. A general admission pass for adults will set you back $41; children's day passes cost $20 (the cost of which was a common gripe among recent visitors). However, on select extended-hour nights throughout the season, you can enjoy discounted tickets. The park is open from March through December at 10 a.m. Closing times vary, so check the detailed calendar on the website.
#9 Branson Scenic Railway
You can catch a ride on the Branson Scenic Railway at the historic depot in downtown Branson, and take a winding train ride through the foothills of the Ozark Mountains. November and December are particularly popular times since the train transforms into The Polar Express, riffing off the beloved children's book of the same name. The experience includes a live reading of the book, hot cocoa for all and a visit from Santa Claus.
Recent visitors said the train ride was enjoyable and that they learned a few things along the way about the towns that used to lie along the tracks. Others said that there wasn't too much picturesque scenery to enjoy during the 40-minute trip, but parents mentioned that their kids loved the Polar Express experience.
The Branson Scenic Railway operates from March to December and offers rides two to four times a day. Travelers should reserve their tickets in advance since there is limited seating in the passenger cars. Tickets cost $27.50 for adults and $17 for children ages 3 to 12. Ticket prices vary for the Polar Express experience. For more information on the Branson Scenic Railway, including departure times, visit the website.