5 day 4 nights All-Inclusive stay in Cancun, MX Starting at $249 per person
DESTINATION:
Cancun, MX
From:
$249
/ Person
Resort Preview Rate

During your vacation, you'll discover the benefits of vacation ownership and enjoy a preview of the resort.
5 Days 4 Nights
Save
$1500
4+ Star resort accommodations
All meals and drinks included
Alcoholic beverages included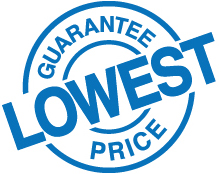 Thanks to our LOWEST Price Guarantee, you can book with confidence. We are confident you won't find a better deal anywhere else within 30 days of your purchase. If you find the same product anywhere else for less, let us know and we'll match the price and credit the amount of the difference.
Explore Cancun
Cancún is a great place to experience 21st-century Mexico, because it has everything you'd want in a vacation: shopping, sports, spas, and beaches. Here you'll find five-star resorts, exceptional food, Mexican culture, and natural beauty, all within day-trip distance of the world-famous Mayan ruins. That said, there isn't much that's quaint or historic in this distinctively modern city.
The locals—most of whom have embraced the accoutrements of urban middle-class life—typically live on the mainland in a part of the city called El Centro, but they work in the Zona Hotelera's tourist hub. The zone's main drag is Boulevard Kukulcán, and kilometer markers along it indicate where you are, from Km 1 near El Centro to Km 25 at the southern tip of Punta Nizuc. The area in between consists entirely of hotels, restaurants, shopping complexes, marinas, and time-share condominiums. Most travelers base themselves in this 25-km (15½-mile) stretch of paradise.
The party atmosphere of Zona Hotelera has inevitably earned it the title "Spring Break Capital of the World." Dozens of bars and nightclubs cater to college students just south of Punta Cancún at Km 9. Fortunately, this late-night/early-morning scene is contained within a small area, far from the larger resorts. Cancún, though, isn't just a magnet for youth on the loose. Adults with more sophisticated tastes appreciate its posh restaurants and world-class spas, while families are drawn to the limitless water sports and a plethora of children's activities.
If you believe that local flavor trumps the Zona Hotelera's pristine beaches, El Centro beckons. Although it is less visited by vacationers, the downtown area holds cultural gems that will remind you that you really are in Mexico. Hole-in-the-wall cantinas promise authentic regional food; evocative markets offer bargain-priced goods; and the hotels, while much more modest in terms of scale and amenities, provide true Mexican ambience.
Preferred Resorts
Krystal Hotel & Resort Cancún
The Krystal Cancun offers the best of both worlds. It is in the prime area of Punta Cancun — the heart of the activities and entertainment district of Cancun — yet once you step through our doors, leave the hustle and bustle of the world behind as you relax on our stretch of white sand beach, take a dip in our hotel's panoramic pool, or enjoy a massage at the spa or even better, abandon yourself in our beach bali beds. Everything you could need or want is at your fingertips and our goal is to ensure your ultimate relaxation.
Villa Del Palmar Cancun Beach & Spa Resort
Villa del Palmar Cancun is an unparalleled Mexican oasis delighting visitors of all ages seeking the ultimate in relaxation, luxury accommodations and gourmet cuisine. From the smallest to the wisest, there is something for everyone at this idyllic Caribbean resort where falling in love again comes as part of the package.
Designed to reflect the Mayan legacy, first-class amenities are cradled within a palm-studded resort that offers extensive world-class spa and fitness facilities, five swimming pools and a variety of gourmet dining options. A dedicated kids club with splash pool and a host of activities on land and sea keeps both little-ones and grown-ups fully entertained.
Whether opting for all-inclusive or room-only, Villa del Palmar Cancun bilingual staff deliver uncompromising first-class service, making your vacation an exercise in perfection.