Cruise package
DESTINATION:
Cruise
From:
50
% Savings
Resort Preview Rate

During your vacation, you'll discover the benefits of vacation ownership and enjoy a preview of the resort.
3 to 7 day itineraries
Save
$1000
3 to 7 day itineraries Most US ports Major cruise lines
Meals included
Includes 3 day 2 night hotel stay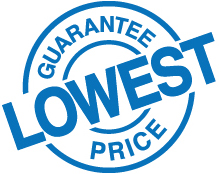 Thanks to our LOWEST Price Guarantee, you can book with confidence. We are confident you won't find a better deal anywhere else within 30 days of your purchase. If you find the same product anywhere else for less, let us know and we'll match the price and credit the amount of the difference.
Top Ten Reasons to Take a Cruise
It is impossible to get bored on a cruise. There really is something for everyone. There are swimming pools, gyms, ice rinks, climbing walls, wave machines, putting greens, basket ball courts, dance classes, table tennis and fitness classes for the sporty people. There are dazzling shows, a cappella groups, string quartets and cinemas for those who like to be entertained. There are spas, hair salons and luxury retail opportunities for those who like to be groomed. There are art classes and historic lectures for those who like to be educated. There are wine tastings, vodka tastings, cocktail bars, karaoke competitions, dance parties, casinos and nightclubs for those who like to be entertained into the early hours. It is of course entirely possible to do nothing at all if that is what you prefer, and there is no pressure to take part in anything. It is like any community – you are welcome to take part in the things you enjoy, whilst steering well clear of the things you don't.
You can't beat the thrill of being transported to an exciting new world while you sleep. One day you might wake up and spend the day on the beach in Cannes, and another day you will wake up and enjoy the splendors of Rome. It is incredible to think that you can visit so many places in such a short space of time, with such a minimum amount of effort.
Children of all ages will love it. There are so many activities for children and it is very easy for them to make friends in a safe and secure environment. Whilst some ships are vast, children soon learn to navigate their way around with their new best friends in tow.
Cruising offers an excellent way to introduce your children to a little bit of culture. You will be surprised how much children enjoy cultural experiences when they are offered in "bite size" chunks. If they do tire of looking at "ancient ruins", you can always leave them on board in the care of the children's club where they will be perfectly happy hanging out with their friends.
The Alcohol Policies on cruise ships are very strict which is great news if you are traveling with younger teens. The minimum drinking age for all alcoholic beverages on most ships is 21 years of age. However, on ships in Europe, South America and Australia, where the legal drinking age is lower than 21, a parent who is sailing with a child who is between the ages of 18 to 20, can sign a waiver which allows the 18 to 20 year old to consume alcoholic beverages.
The standard and choice of food is incredible. From fine dining to poolside BBQs, you can find something delicious to eat any time of day or night. Most cruise lines will include several formal evenings throughout your trip, but they are by no means obligatory, and you can always dine in one of the more casual restaurants should you choose to do so.
The major cruise companies are constantly reinventing their itineraries and adding new ports of call, so even if you are a seasoned cruiser, there will always be something new to see. There are wine cruises, grand prix cruises and even a Strictly Come Dancing cruise. It's hard to imagine any other kind of holiday that could offer you the opportunity to see so many places and do so many things. With cruise lines currently visiting around 2,000 destinations from the islands of the Caribbean to the glaciers of Alaska, from the Mediterranean to the Baltic, from Northern Europe to Australia, it really is a big wide world out there.
You will have the opportunity to meet interesting people from all over the world. In a community of 3,000 people there will be a diverse mix, including those you can easily relate to and those you can't. You are not under any obligation to make conversation with anyone unless you actually want to of course, but for those travelling alone, cruising is an ideal way to find companions. On a typical cruise you are likely to meet singles, couples, families with children of all ages, honeymooners, grandparents and groups of friends from every corner of the globe.
Cruising is a great way to celebrate a significant birthday or anniversary.
Cruising represents excellent value for money in a safe environment, as well as offering incredible standards of quality and service.