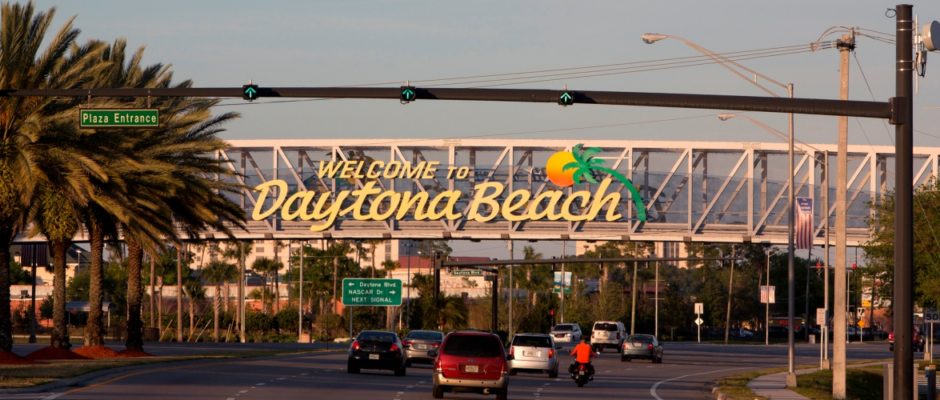 3 day 2 night Daytona Beach starting at $129
DESTINATION:
Daytona, FL
From:
$129
/ Package
Resort Preview Rate

During your vacation, you'll discover the benefits of vacation ownership and enjoy a preview of the resort.
3 Days 2 Nights
Save
$350
Hotel accommodations
Beach front location
Additional nights available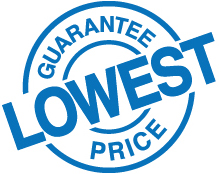 Thanks to our LOWEST Price Guarantee, you can book with confidence. We are confident you won't find a better deal anywhere else within 30 days of your purchase. If you find the same product anywhere else for less, let us know and we'll match the price and credit the amount of the difference.
Daytona Beach – The World's Most Famous Beach
Best known for the Daytona 500, Daytona has been the center of automobile racing since cars were first raced along the beach here in 1902. February is the biggest month for race enthusiasts, and there are weekly events at the International Speedway, which completed a $400-million renovation in 2016. During race weeks, bike weeks, spring-break periods, and summer holidays, expect extremely heavy traffic. On the mainland, near the inland waterway, several blocks of Beach Street have been "streetscaped," and shops and restaurants open onto an inviting, broad, brick sidewalk.
At the World's Most Famous Beach you can drive right onto the sand (at least from one hour after sunrise to one hour before sunset), spread out a blanket, and have all your belongings at hand (with the exception of alcohol, which is prohibited). All that said, heavy traffic during summer and holidays makes it dangerous for children, and families should be extra careful or stay in the designated car-free zones. The speed limit is 10 mph, and there's a $10 fee, collected at the beach ramps.
The wide, 23-mile-long beach can get crowded in the "strip" area (between International Speedway Boulevard and Seabreeze Boulevard) with its food vendors, beachfront bars, volleyball matches, and motorized-water-sports enthusiasts. Those seeking a quieter experience can head north or south in either direction toward car-free zones in more residential areas. The hard-packed sand that makes the beach suitable for driving is also perfect for running and cycling. There's also excellent surf fishing directly from the beach. Amenities: food and drink; lifeguards; parking (some with fee); showers; toilets; water sports. Best for: sunrise; surfing; swimming; walking. Signs on Route A1A indicate car access via beach ramps. Sand traps aren't limited to the golf course, though—cars can get stuck.
Top 10 Reasons to Visit Daytona Beach
'World Center of Racing' – There are plenty of things to be proud of and fueling the need for speed is an accomplishment we don't mind bragging about. Legends of the sport began racing on our beaches in the early 1900's and they continue racing towards championships today at Daytona International Speedway. Race fans are rejoicing over a $400 million overhaul that created a world-class facility with premium amenities and unparalleled conveniences and experiences. The Mecca of motorsports is the world's first motorsports stadium and is also home to a family-fun attraction, the Motorsports Hall of Fame of America.
Festival Capital of Florida – One big thing that makes Daytona Beach stand out is our flair Bike Week on Main Street for festivals. Daytona Beach takes claim to the title of Festival Capital of Florida for good reason with festivals and events taking place here year round.
Make the pilgrimage for one of our large legendary events like BikeWeek and Biketoberfest®, Daytona Blues Festival, Halifax Art Festival, or Turkey Run. During Speedweeks is also a great time to visit several of the 60 smaller cultural festivals put on throughout the year. Festivals are constantly being added to the line-up, so please visit Daytona Beach Festivals for the most up-to-date information.
In the summer, weekly live entertainment fills the historic Daytona Bandshell as their Summer Concert Series entertains with fireworks on Saturday evenings. And celebrating Independence Day is always popular with the fan favorite Coke Zero 400.
Rich History – Daytona Beach is full of history beginning with our native ancestors the Timucuan Sugarmill Botanical Garden Indians, Spanish and French settlements, sugar mill plantations and the man who put Florida on the map as a tourist destination, Henry Flagler. Today, you can learn about and even see our humble beginnings in some of our parks, preserves and historic sites. Take a walk through history while you tour Rockefeller's Ormond Beach home, The Casements, or visit the ruins of old sugar mill plantations at Bulow Creek State Park, Sugarmill Botanical Gardens, Sugarmill Ruins or DeLeon Springs State Park.
Ponce Inlet – this southern part of our beach destination is full of activities and dining options for all Ponce de Leon Inlet Lighthouse & Museum2to enjoy. More than just an inlet, this area is home to the tallest lighthouse in Florida, the Ponce Inlet Lighthouse and Museum. Open for tours, the lighthouse also hosts special events throughout the year. While you're here, learn about the wonders of sea life at the Marine Science Center or go for an aquatic adventure with Ponce Inlet Watersports.
Daytona Beach Boardwalk and Pier – there's something nostalgic about a boardwalk beach Daytona Beach Sailing and The Main Street Pier experience. The boardwalk and pier is focused on two important parts of every vacation – fun and food. Take snack time to the next level at the Main Street Pier – enjoy lunch with a view from Joe's Crab Shack located towards the end of the pier directly over the Atlantic. Not in the mood for seafood? Don't worry. They have a pizza place, ice-cream shop and a roof top bar called The Roof where you can indulge in tropical drinks and a picture worthy view of Daytona Beach.
"Original American Beach" – A beach trip isn't complete without one day or five spent at the beach. Daytona Beach Boardwalk and The Main Street Pier Choose your place in the sand along 23 miles of beach featuring easy access points for driving on in select areas or parking nearby. And check out the many beachfront splash parks, beach volleyball courses and jungle gyms for fun along the shoreline. Take a drive on the beach or bring a bicycle for a truly enjoyable ride in the sand. Not all of your fun will happen on dry land. There are plenty of adventures to be had in the Atlantic from paddle boarding and surfing to kayaking and parasailing.
Thrill Rides – Visitors can choose from a surprising list of attractions including Daytona Lagoon Water Parka race around Daytona International Speedway with the Richard Petty Driving Experience. Test your nerves in the special dragsters at Speed Park Motorsports; explore a dozen water rides at Daytona Lagoon or enjoy the calm thrill of up-close encounters with marine life while paddle boarding in the Halifax River.
Golfing – Visitors can soften their spikes at several Daytona Beach area courses popular with pros, Daytona Beach Area Golf Courses experienced players and those still learning the links. Boasting two, four-star courses as rated by Golf Digest, LPGA International leads the pack. Daytona Beach. Golf is your source for a golf package that fits your budget. Here's hoping the greens are kind…
Scenic Cruising Opportunities – Cruising is a tradition in Daytona Beach. Whether you're cruising Ormond Beach Scenic Loopdown Atlantic Avenue in your vehicle or taking in the sights on your Harley, you're sure to log some miles taking in all that the Daytona Beach area has to offer. Motorcyclists come from all over the world to ride our streets and our most celebrated stretch of road – the Ormond Scenic Loop or as the locals call it, 'The Loop'. At just over 30 miles long, 'The Loop' has the most diverse natural scenery remaining in northeast Florida with unobstructed views of two rivers, creeks, marshes, beach and the pristine hardwood hammock forest that canopies the road.
Spectacular Accommodations – You're sure to find the perfect place in Daytona Beach to rest your Daytona Beach Panorama head after a day of fun in the sun. We have a little bit of everything with a myriad of beachfront and mainland accommodations varying from trusted name brand resorts and hotels to quaint, independently-owned small inns and B&Bs. Those who like to be at one with nature have camping options that range from sleeping under the stars in a pop-up tent to lounging in the comforts of their RV or camper at any one of our campgrounds. No matter your pleasure, Daytona Beach accommodations meet all lifestyles and budgets.