3 day 2 night Miami getaways starting at $159
DESTINATION:
Miami, FL
From:
$159
/ Package
Resort Preview Rate

During your vacation, you'll discover the benefits of vacation ownership and enjoy a preview of the resort.
3 Days 2 Nights
Save
$300
Standard Hotel accomodations
Beach access available
Additional nights available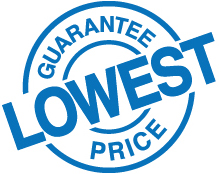 Thanks to our LOWEST Price Guarantee, you can book with confidence. We are confident you won't find a better deal anywhere else within 30 days of your purchase. If you find the same product anywhere else for less, let us know and we'll match the price and credit the amount of the difference.
Visit Miami
Three-quarters of a century after the art deco movement, Miami remains one of the world's trendiest and flashiest hot spots. Luckily for visitors, South Beach is no longer the only place to stand and pose in Miami. North of Downtown, the growing Wynwood and Design districts—along with nearby Midtown—are home to Miami's hipster and fashionista movements, and the South Beach "scene" continues to extend both north and west, with the addition of new venues north of 20th Street, south of 5th Street, and along the bay on West Avenue. The reopening of the mammoth Fontainebleau and its enclave of nightclubs and restaurants along Mid-Beach paved the way for a Mid-Beach renaissance, luring other globally renowned resorts, lounges, and restaurants into the neighborhood, such as the Soho Beach House and the Faena District Miami Beach, a multiblock project in Mid-Beach by Argentinean icon and developer Alan Faena.
Visit Miami today and it's hard to believe that 100 years ago it was a mosquito-infested swampland, with an Indian trading post on the Miami River. Then hotel builder Henry Flagler brought his railroad to the outpost known as Fort Dallas. Other visionaries—Carl Fisher, Julia Tuttle, William Brickell, and John Sewell, among others—set out to tame the unruly wilderness. Hotels were erected, bridges were built, the port was dredged, and electricity arrived. The narrow strip of mangrove coast was transformed into Miami Beach—and the tourists started to come. They haven't stopped since!
Greater Miami is many destinations in one. At its best it offers an unparalleled multicultural experience: melodic Latin and Caribbean tongues, international cuisines and cultural events, and an unmistakable joie de vivre—all against a beautiful beach backdrop. In Little Havana the air is tantalizing with the perfume of strong Cuban coffee. In Coconut Grove, Caribbean steel drums ring out during the Miami/Bahamas Goombay Festival. Anytime in colorful Miami Beach, restless crowds wait for entry to the hottest new clubs.
Many visitors don't know that Miami and Miami Beach are really separate cities. Miami, on the mainland, is South Florida's commercial hub. Miami Beach, on 17 islands in Biscayne Bay, is sometimes considered America's Riviera, luring refugees from winter with its warm sunshine; sandy beaches; graceful, shady palms; and tireless nightlife. The natives know well that there's more to Greater Miami than the bustle of South Beach and its Art Deco District. In addition to well-known places such as Ocean Drive and Lincoln Road, the less reported spots—like the burgeoning Design District in Miami, the historic buildings of Coral Gables, and the secluded beaches of Key Biscayne—are great insider destinations.
Top 12 things to do in Miami
South Beach – South Beach is a long, wide swathe of sand that fronts the busiest, most dynamic part of Miami Beach. Unsurprisingly, it's usually crowded whenever the weather is nice. Then again, the crowds are great for people-watching. When the tide is out, swim to the sandbar a few dozen yards offshore and take in the human carnival – and the Miami Beach skyline, many of whose Art Deco hotels are clearly visible from here.
Art Deco District – Miami Beach is known for its art deco architecture, as evident in the gorgeous hotels, storefronts, restaurants and buildings that line South Beach. Art deco architecture is the design style of the 1920s and '30s that's characterized by bold colors and geometric shapes. It often incorporates styles of cubism, expressionism and other varying art movements. And the best way to experience all the art deco Miami Beach has to offer is on a walking tour of the South Beach neighborhood.
Ocean Drive – One of the most famous boulevards in the city, the country, or maybe even the world, Ocean Drive is characterized by its distinct art deco buildings, its constant streams of crowds and its glittering hotel and club fronts in the nighttime. Suffice it to say that you're truly blessed if you've booked a hotel along Ocean Drive because you're guaranteed to be in the thick of things. Shopping, dining, beach activities and more are all within a comfortable walking distance.
Lummus Park – This is the beach and park area that fulfills all of South Beach's stereotypes. Fit sunbathers, bikini-loving celebrities, supermodels (often occupied with a photo shoot) – all of the above crash on the beige-colored sand here, which runs along Ocean Drive from about Sixth Street to 14th Street. Volleyball nets, beach gear rental kiosks and restrooms dot the area as well. The grassy stretch between Ocean Drive and the beach features plenty of palm trees and a winding paved pathway that attracts runners, bikers and rollerbladers. (It's also the home of the South Beach Triathlon.) Spending some time here will put you within walking distance of Ocean Drive's many restaurants and bars and allow you to experience the Art Deco District, in addition to the sun and sand.
Ancient Spanish Monastery – Set in North Miami Beach, this monastery has a storied past. Officially known as the Monastery of St. Bernard de Clairvaux, construction on the structure began in A.D. 1133 in northern Spain and was completed eight years later. It was inhabited by monks for nearly 700 years but after a revolution in the 1830s, the monastery was taken over and sold. In 1925, the cloisters and the rest of the monastery were purchased by an American businessman and shipped to the U.S. After years of sitting in storage, the monastery was rebuilt over the course of 19 months and reopened to the public in 1964 as a tourist attraction. (Life Magazine called it "The World's Largest and Most Expensive Jigsaw Puzzle," as it involved 36,000-some stones.) It didn't do too hot as a tourist attraction alone, so it was sold to a local diocese and was turned into a church. Today, it's an active congregation that welcomes churchgoers and also acts as an attraction highlighting the monastery's beautiful architecture and its surrounding gardens.
South Pointe Park and Pier – Located at the southernmost tip of Miami Beach, South Pointe is a 17-acre park that features walking paths, grassy knolls and sweeping views of the ocean. The area also has a small water park, ideal for families to cool off, and a dog park for those with pets. There's plenty of seating throughout the park (travelers say it's a great spot to sit and watch the cruise ships come and go) and there are several art and light sculptures throughout. The South Pointe Pier juts out into the Atlantic Ocean and is a popular place to fish. After undergoing a $4.8 million renovation in 2014, the 450-foot-long pier now offers stations for cutting bait and washing fish, recycling bins for fishing line and more seating for additional vantage points of the ocean.
The Bass Museum of Art – The Bass Museum of Art is located in Miami Beach. Founded in 1963, it originally consisted largely of the donated private collection of local residents John and Johanna Bass, though it has since more than doubled in size and now includes pieces from a wide range of artists and donors. The permanent galleries are closed through fall 2016 for renovation and refurbishment, but the museum's bassX initiative is curating artist-driven events and exhibits at the Miami Beach Regional Library (across the street from the Bass Museum) in the meantime.
Miami Children's Museum – The Miami Children's Museum is located on a little island between downtown Miami and South Beach, directly across the MacArthur Causeway from Jungle Island. Kid-friendly interactive exhibits are the focus of this museum, which caters to youths with things like a mini bank (to learn about math and finances), the Castle of Dreams (a colorful castle designed to inspire imagination) and the World Music Studio (where children can explore a recording studio and sing karaoke), among several other engaging activities.
Holocaust Memorial – Located near the corner of Dade Boulevard and Meridian Avenue, the Holocaust Memorial in South Beach is a moving tribute to the victims and survivors of the Holocaust. The idea was conceived by a small group of Holocaust survivors in 1984 and the memorial officially opened to the public in 1990. The site features a series of statues, architectural pieces, a garden of meditation and a memorial wall. The main sculpture features dozens of emaciated people reaching out for help, clinging to one another, that make up an outstretched arm reaching up to the sky.
Vizcaya Museum and Gardens – Built as a winter home in the 1910s by James Deering, who oversaw an agricultural equipment conglomerate, the stunning Vizcaya Museum & Gardens sits on 10 acres of prime real estate – just two miles southwest of downtown Miami, along Biscayne Bay. The immaculately landscaped gardens and ornate dock area are almost as impressive as the sprawling stone mansion itself. Vizcaya is truly a chimera: part art museum (thanks to private art donations from multiple benefactors), part Gilded Age exhibition, and part nature preserve.
Jungle Island – Jungle Island is a small zoo that has been open to the public in some form since 1936. It's located on an actual island off of the MacArthur Causeway, sandwiched between downtown Miami and South Beach, near the Miami Children's Museum. Opinions are mixed on the place: some feel that it's a worthwhile family-friendly destination while others feel that your time is much better spent at the Miami Metrozoo.
Coral Gables – Located southwest of Miami proper, Coral Gables is an independent city that's best known as the home of the University of Miami. Laid out in the 1920s, it's one of the first-ever planned communities, predating the more famous Levittown (New York) planned community by more than 20 years. Coral Gables is also known for an unusual downtown that's many times longer than it is wide.