5 day 4 nights All-Inclusive stay in Puerto Vallarta, MX Starting at $249 per person
DESTINATION:
Puerto Vallarta, MX
From:
$249
/ Person
Resort Preview Rate

During your vacation, you'll discover the benefits of vacation ownership and enjoy a preview of the resort.
5 Days 4 Nights
Save
$1200
4+ Star resort accomodations
All meals and beverages included
Alcoholic beverages included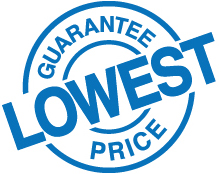 Thanks to our LOWEST Price Guarantee, you can book with confidence. We are confident you won't find a better deal anywhere else within 30 days of your purchase. If you find the same product anywhere else for less, let us know and we'll match the price and credit the amount of the difference.
Leave Cancun and Acapulco behind and instead travel to Puerto Vallarta, located right along the Pacific Ocean. This Mexican paradise offers visitors a dozen sandy, sun-kissed beaches, plenty of colorful festivals and celebrations, tropical jungles to explore and many a mountainside to traverse. Don't forget to add trips to this relatively young city's many beautiful churches, local fish markets and snorkeling sites for a taste of local life. Use our Puerto Vallarta travel guide to plan the perfect trip to this gorgeous town and prepare for the vacation of a lifetime.
Things Not to Miss in Puerto Vallarta
• Visit Los Arcos Marine Natural Area and snorkel in the city's crystalline waters, which stay warm nearly year round
• Explore the Ixtapa Archeological Zone, a historical site dating back more than a thousand years
• Smell the roses (and orchids and marigolds) at the Vallarta Botanical Gardens
• While the day away at any one of the city's spas and resorts
• Take to the water on a jet ski or take to the sky on a paraglider
• Stroll through the Zona Romantica, or Old Town, and take in its many restaurants, bars and cafés
• Purchase the catch of the day at the fish market in the Lázaro Cardenas neighborhood
• Breathe the ocean air while walking along the Malecón boardwalk
When to Go to Puerto Vallarta
Puerto Vallarta is known for its tropical wet and dry climate, meaning rainy summers (especially in the month of August) and relatively dry winters. The ideal time to plan your Puerto Vallarta travel itinerary is during the dry season, which starts in November and lasts until April. At this time of year, daytime temperatures hover in the 80s while the nights tend to be cool and pleasant in the mid-60s. And remember, no matter what time of year you visit Puerto Vallarta, the water is nearly guaranteed to be warm.
Preferred Resorts
Krystal Puerto Vallarta
From the moment you arrive at the Krystal Puerto Vallarta, you will feel your stress melts away. Here at our 25-acre hacienda-style resort hotel, tranquility is the order of the day.
Leave your cares at the door and pamper yourself at this deluxe resort. Everything you could need or want is at your fingertips. Simply unpack your suitcase, put on your swimsuit, exhale, and relax. The pace here is slow and easy, and the extraordinary hotel service means you don't need to worry about a thing. Dining, nightlife, entertainment, activities, sightseeing…it's all here or can be arranged effortlessly.
Villa del Palmar – Puerto Vallarta
Old World Feel, New World Luxury – The beat of the Mexican soul lives within Villa del Palmar Puerto Vallarta where traditional Mexican hospitality and a magical majestic vista make for unforgettable memories.
When you step foot onto our sun-drenched property, you'll find historic ambiance mixed with world-class service. This five-star all-suite property is located on the beachfront of Banderas Bay in the heart of the Puerto Vallarta's "hotel zone" and only a few minutes from the charm and excitement of downtown Puerto Vallarta. Villa del Palmar is known as one of the crown jewels in the Villa Resort Group collection.
At the beachside Villa del Palmar Puerto Vallarta, all 395 air-conditioned suites are decorated with Spanish colonial touches and include private balconies or terraces, along with a wide range of services, entertainment and recreation options. Everything about this resort is friendly and inviting – from our staff's attention to every detail to their genuine smiles… Once here, you'll be treated to the best of traditional Mexican hospitality mingled with an intoxicating brew of sand and sea. Looking to luxuriate even further? The Bay Breeze Spa adds an extra element of pampering to your trip with treatments designed to nourish, relax, and heal. Be forewarned: You may never want to leave.